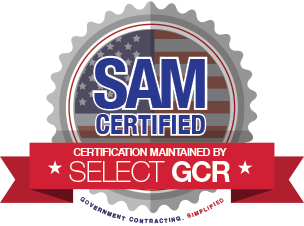 Government Contracting. Simplified.

Complete a System for Award Management (SAM) registration as a business for federal contracting or grants, or nonprofit entity for grants. Your SAM registration will be valid for one year from the date the registration is complete.
A SAM registration must be renewed each year to remain active and compliant. Select GCR recommends renewing 90 days prior to the SAM expiration date.
Process Your SAM Registration
Complete The Form Below to Process Your SAM Registration. *Indicates a Required Field.
*Select GCR is a third party registrar who charges a fee for SAM Registration or Renewal.
Select GCR is not SAM.gov