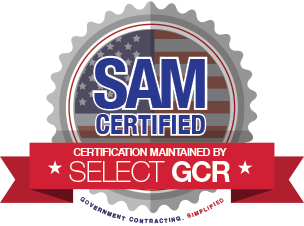 Thank You for Submitting Your Information for SAM Registration/Renewal
Although you have submitted your information your SAM is not fully completed. One of our contract consultants will be in contact with you as quickly as possible (typically within 4 hours), however, due to demand could take as long as 3 business days.
We look forward to speaking with you, and in the meantime, stay connected to us on social media!
Can't wait to get started? Give us a call at (833)336-3988 and we'll get your Assessment started right away.