Let Our Qualified Contract Consultants Help You Gain An 8a/Minority Business Certification Today
Organizations that are registered with an 8(a) Minority Owned Business Certification can take advantage of special Government programs, including increased access to Government contracting opportunities that are specifically set aside for businesses that meet the program criteria. An 8(a) Certification or Minority Business Certification can be a huge step forward into the arena of Government Contracting if your business qualifies.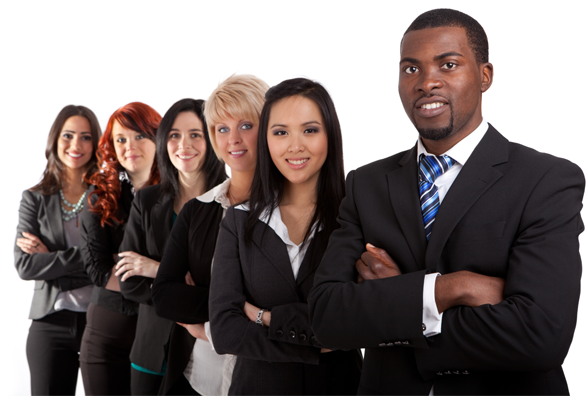 Companies that are owned & controlled by 51% of a socially & economically disadvantaged individual in the following groups can qualify. 8(a) Minority (not limited to):
Black American
Hispanic American
Native American
Asian Pacific American
Subcontinent Asian American
This program is a key element to helping socially and economically disadvantaged entrepreneurs gain a foothold in Government contracting. Participation in the program is divided into two phases over nine years. A four-year developmental stage and a five-year transition stage..
SPEAK TO A REPRESENTATIVE NOW
Toll-Free: (727) 306-2201
Speak With A Contract Consultant Now About For 8a & Minority Owned Small Businesses
Submit Your Information Now and A Consultant Will Contact You Shortly
And Why It's Worth Your Effort
Though a lengthy and time consuming application process (which we can help you with) it's worth the effort. Here's why:
Even though it is a lengthy and time-consuming application process (which we can help you with) it's worth the effort. Here's why:
Once certified, your business will be eligible for sole-source contracts. A sole-source contract means that your company wouldn't have to bid, and the Government could award you a contract based on your ability, and by being 8(a) certified
These sole-source contracts can have a total value up to $4 million for services and up to $6.5 million for manufacturing
8(a) certification limits competition to less than approximately 10,000 certified 8(a) businesses participating in the US
Your company would also be able to form joint ventures and teams to bid on contracts, making it easier for your 8(a) firm to perform on larger "prime" contracts. Your business would be able to learn the ropes from other more experienced businesses as well, providing mentoring opportunities to you
This impactful program that the Government has to offer has a tedious and detailed application process. Our team of experts have processed many applications and maintain a 98% acceptance rate