Gain Your 8a Certification with the help of our Government Procurement Advisors
Although the process is overwhelming to most people, the result is worth the effort. Businesses that are part of the 8a Business Development Program are guaranteed to excel in Government contracting. Don't have time to spare to go through the long application process? Rest assured that Select GCR has you covered. We do all the leg work, allowing you to focus on business development. You can spend your energy where it's needed most: developing a strategy to handle the influx of work coming your way.
Once you obtain your 8a certification, your business will be eligible for sole source contracts. A sole-source contract is one you do not have to compete for. The Government will award it to you based on your 8a certification and your ability to perform the work required. Sole-source contracts can have a total value of up to $4 million for services rendered and up to $6.5 million for manufacturing products.
Less than 10,000 businesses have their 8a certification. That means your competition is next to none. You're able to bid on and win contracts with ease.
The program also allows you to team up with experienced businesses for joint ventures. This makes it easier for your business to perform on larger prime contracts. Your business would be mentored and would learn what to do and how to do it from businesses that have graduated from the program.
This impactful program that the Government has to offer requires a tedious and detailed application process. Our team of experts have processed many applications and maintain a 98% acceptance rate of approval on the first submission.
What is 8a Certification?
The SBA 8(a) Business Development Program is a certification that businesses with economically and socially disadvantaged owners can receive. Enrollment into the program is contingent on eligibility requirements and only lasts for a total of 9 years. By the end of 2021 only 4910 businesses were actively participating in the program according to the SBA. It is an elite group of businesses, and you could be a part of them.
The program was designed to:
Help businesses who are owned and operated by economically and socially disadvantaged people.
Provide training and technical assistance to effectively compete in the Government contracting arena.
Give disadvantaged business owners opportunities for set aside contracts with low competition.
Management, technical, financial and procurement assistance through the life of the program.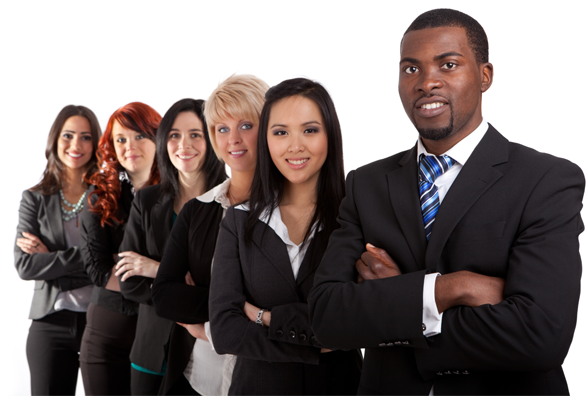 Access to set aside contracts both sole-source and competitive
Federal procurement expert assistance
Dedicated business development assistance from specialists in business opportunity
Creating opportunities for joint ventures with already established businesses
Mentorship from graduated businesses
Federal Surplus Property priority access
8a Certification Requirements Include:
Basic requirements are a small business that is unconditionally owned and controlled by a socially and economically disadvantaged person(s) who demonstrates potential for success, upstanding character, holds citizenship and resides within the United States of America.
Your business must be a small business in accordance with the SBA size standards. The size of your business will have to be verified if it comes into question by the SBA. Program officials can formally request a size determination or you as the business owner can request it if you were denied based on the size of your business.
Who is defined as socially disadvantaged?
People who have been subjected to prejudices and bias based on their racial, ethnic, and cultural characteristics. The prejudices must be from American society and based on being a member of a group and not their own individual characteristics. Being disadvantaged must also come from circumstances out of their control.
What groups are presumed to be socially disadvantaged?
These groups include but are not limited to:
Black Americans
Hispanic Americans
Native Americans (Alaskan, Hawaiian and Indian Tribe)
Asian Pacific Americans (China, Japan, Loas, Guam, etc.)
Subcontinent Asian Americans (India, Pakistan, Sri Lanka, Nepal, etc.)
How do you get into the 8a certification program if you aren't in one of the designated socially disadvantaged groups?
People who are socially disadvantaged that are not part of the specific groups can still apply for certification. However, these people must submit evidence to support their claim of social disadvantage. There must be at least one distinguishing characteristic that deems a business owner to be socially disadvantaged. These characteristics include (but are not limited to) ethnic origin, physical handicap, gender, and race. The debilitating prejudice must be from American society and been a long-term issue with substantial evidence to support the claim. All their evidence must support their claim in the sense of proving negative impact on education, employment, and business history.
Who is economically disadvantaged?
People who are deemed to be economically disadvantaged present an inability to advance in the business world due to diminished capital and no available credit opportunities. This is all in comparison to other similar businesses who are not socially disadvantaged. The SBA will expect to go through your financial information and look for specific factors to prove the disadvantage. Qualifying factors are transfers of assets within the past 2 years, total net worth, 3 years of personal income, and fair market value of assets (both company and personal).
What other factors affect 8a certification eligibility?
You must show good character. No criminal conduct. You may not violate any of SBA's regulations. If you show a lack in business integrity or falsify any information on your application, SBA will deny your application. Your business is only eligible for participation once in the program. Brokers are not eligible to participate. Also, if you owe the Government any money including tax liens, defaulted loans, or Federal financing will most likely be denied entrance into the program.
Speak With A Contract Consultant Now About For 8a & Minority Owned Small Businesses
Submit Your Information Now and A Consultant Will Contact You Shortly
Can I process my own 8a certification?
You can apply for the 8a Business Development Program on your own. However, the process is long and tedious. It takes a lot of time to go through the application process and the waiting period is lengthy. During the waiting period, the SBA will send you communication you must stay on top of. If you do not answer the communication in a timely manner, your application will be denied. So not only do you have a long process to go through, but you also must stay vigilant through the whole thing.
8-Steps to Applying for Your 8a Certification
Prepare – know what the 8a Business Development Program is all about. Utilize available tools to determine eligibility and figure out if you can or should apply for the certification.
Register with SAM – this is the first crucial step. Your business must be registered with the System for Award Management for the Government to recognize your business and pay you for awarded contracts and/or funding.
Create a Certify Account – as a business owner you must create your own account. You will need your business data to register, and you must be able to link your SAM account. Certify will send you correspondence that is important to continuing the process.
Message an SBA analyst – one will be assigned to you. The "messages" tab in the Certify application menu is where you will be able to communicate with your representative.
Add contributors – each individual contributor must have their own account created and answer questions related to the business.
Edit your application – make sure you "save and continue" along the way or else you will lose everything you write in your application. It must be done in one sitting.
Upload documentation – you must convert all your documents into .pdf format to upload it to your account. The files must also be condensed to less than 25mb and not be password protected.
Submit your application – wait for correspondence of approval, denial or more information required.
How long does it take to get an 8a certification?
The entire approval process takes quite a long time. Your application itself will take as long as it takes you to complete and provide supporting documents. Upon submitting the application, the SBA will notify you within 15 days if the application is complete and acceptable for evaluation. They will tell you what additional information is required or if clarification is needed. Once a completed application is received, the SBA could take as long as 90 days to return a decision. Your decision will come in writing and will explain if you are able to appeal an adverse decision.
How long does the 8a Business Development Program last?
The program lasts a total of 9 years. It's divided into 2 separate phases. The initial phase is a developmental stage that lasts 4 years. This is where you are mentored and coached into success within Government contracting. The second phase lasts 5 years and is the transition state. Your business will be subjected to evaluations and reviews annually. During that 5-year period, your business is required to offer both commercial and government services and provide a plan for business growth.
Does it require renewal?
No, as a matter of fact, you can't renew this program. It runs for a total of 9 years. Businesses graduate from the program and will not be eligible to recertify. By the end of the program, the business will be fully capable of competing and winning contracts within the Federal sector. They should no longer need the mentorship that the program offers.
Speak to Our Team of Contract
Consultants Today
Send us a message and one of our Government Contract Consultants will reach out to help answer your questions and get you started with your SAM or any Certification. It's that simple. Contact us now.