Select GCR Helps You Gain Government Grants &
Contracts Quickly and Easily
About Us
Select GCR is a professional government contract consulting firm committed to helping small and medium-sized businesses achieve growth through government contracting. We identify the best path to success for each individual business and assist in the completion of all necessary registrations and certifications and have a 98% success rate on first submissions. Our experienced team of contract consultants have been hand picked based on their expertise and agility in the government contracting arena. The Select GCR consultants are more than just a group of processors who submit paperwork on your behalf, but a diverse group that has real world experience with SAM Registration (System For Award Management), GSA Schedule Contracts and CERTS such as SDVOSB, WOSB, 8a/Minority and more. Our strategic involvement simplifies the overall process and allows business owners to focus efforts on their principle business activities.
Born from the desire to see our fellow small businesses be successful, and knowing the tremendous opportunity available in government contracting, the team at Select GCR was created.
Our experts create a dynamic partnership that moves you through the application process with accuracy and in a timely manner, ensuring that you are set up for success from the beginning.
Meet Our Team
Industry experts with a passion for simplifying the government contracting process for our clients. Learn more about the team at Select GCR below.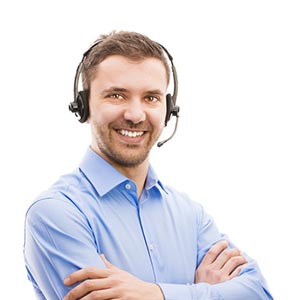 Contract and Grant Consultants
Our Contract and Grant Consultants are the initial friendly voice of Select GCR, here to assist you with all things contracting and grant related.
Registration Specialists
Our Registration Specialists dot all the I's and cross all the T's when it comes to completing and processing SAM registrations.
Certification Specialists
Our Certification Specialists will help uncover new contracting opportunities by identifying what additional certifications you may qualify for.
GSA Contract Specialist
Our GSA Contract Specialists will guide you through the intensive process of the GSA application and help to identify lucrative opportunities once your business is approved.
Select GCR Pro Specialists
Our Select GCR Specialists will set you up for success with Select GCR Pro, a robust tool that helps your business identify contract opportunities specific to your industry.
Are You A Woman Who Owns & Operates A Small Business? If yes, you need to stop spending so much money and start applying for the funds that are handed out every day to women like you. Being a woman who owns her own business is a rewarding feeling all on its own,...
See Why Select GCR Rocks!
97% Acceptance Rate
Applications and registrations submitted on behalf of our clients have a 97% approval rate with the government
Select GCR Guarantee
We stand by everything we sell and are so confident in our services that we offer a 100% satisfaction guarantee
Marketing Assistance
We go beyond registrations and provide marketing assistance for your business in order to set you up for success
BBB A+ Rating
We are committed to ethical business practices and are proud to have an A+ rating with the Better Business Bureau
"I had the privilege of working with Kim and Traci. They were able to help my company navigate the GSA application process with the type of agility that only comes with deep rooted knowledge and expertise. They knew exactly what to do and how to handle every scenario. The ability to convey their experience in relatable terms made the process easy to understand and effortless to follow. I would recommend anyone to partner with them to demystify the processes involved with government contracting. They will set you on the right path for success."
"I am so happy with the work of Nichole and her company, GCR. GCR is the third company that we have worked with to become certified under the SBA 8(a) Program. The other two gave failed services - GCR gave great professional services. Nichole is wonderful to work with. Always available, return calls timely, respond to emails quickly and was a great advocate when it was time to fight. THANK YOU FOR OUR CERTIFICATION!"
"This was our 1st year using GCR Select and we were very pleased with the amount of knowledge Traci had and how she was able to explain and guide our company through the Stages of Process. Traci and Kim both helped us tremendously and we highly suggest using them to anyone looking for this service. They are the Best..."
"Nichole Cooper, Director of Small Business Certifications & GSA Consultant has assisted my business in obtaining certifications in a timely and professional manner. We were recently approved for our HUBZone Certification. Nichole's hard work really helped us to achieve this goal. I would recommend using this services to advance your company."
"I have worked with GCR Select for over a year. My GCR team members Traci Stoudt and Kim Edmunds have been highly efficient and professional in working through a mountain of laborious paperwork and filings required in completing my GSA Certification. I highly recommend GCR Select and the professional team I have worked with there to complete these many bureaucratic task involved."