SAM Registration and SAM Renewal
Your first step to doing business with the Federal Government!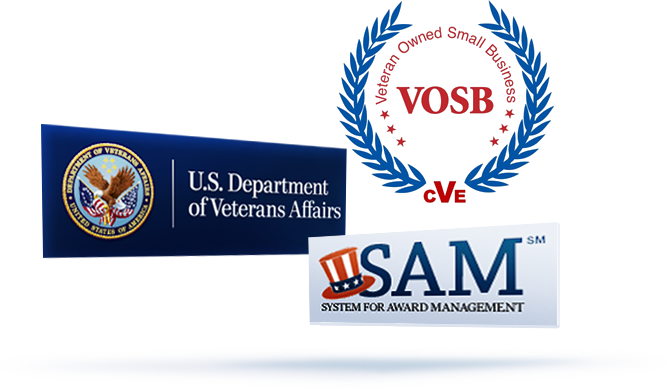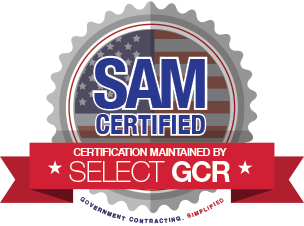 What Is a SAM Registration?
The System for Award Management (SAM) works as a payment gateway for contracts and grants. A SAM Registration must be active for a business to get paid. Being active in the SAM registry allows you to join in the billions of dollars being awarded to small businesses every year. A SAM registration renewal is required to maintain your status in the SAM system.
The United States Government is the largest purchaser of goods & services in the world. How would you like to be one of their suppliers? The government purchases only from SAM registered businesses. Therefore, the government doesn't know you exist if you're not in the SAM database. Make sure you process your SAM registration renewal in a timely manner each year.
SAM issues each company a CAGE code. What is a SAM CAGE code?
All companies registered with SAM will receive a SAM CAGE code. CAGE means Commercial and Government Entity Code. This code shows the government your approved to work. Also, your SAM cage code allows the Government to pay your company. This goes for all government funding, grants, and contracts. Your cage code will remain the same for each SAM registration renewal as long as your location has remained the same.
Ready to Successfully Process a New SAM Registration or SAM Registration Renewal?
Start today! Select an option below, and a Select GCR Registration Specialist will contact you immediately to process your SAM.
What Are The Benefits of A SAM Registration?
1. Gives your company access to business opportunities on a federal level
2. You can certify your business as veteran, woman, or minority owned
3. Easily market your business to new prime contacts
Can I register for SAM on my own?
System for Award Management or SAM registrations are a simple and easy process. It can be done at NO COST through SAM.GOV. However, it takes several hours and is often not completed properly. SAM registration must be completed in one session. Likewise, all documentation must be submitted during that session. Consequently, most small business owners get frustrated. Applications are, as a result, left unsubmitted or rejected by the government.
Select GCR can help you get it right the 1st time. Our team of dedicated professionals will expertly submit on your behalf. Your assigned Government Procurement Advisor will keep you informed every step of the way during the SAM registration process. Get on the right track to procuring government contracts today!
What Is Required for A SAM Registration?
For US-based companies (includes but is not limited to this list):
TIN or Taxpayer Identification Number
Taxpayer name for the TIN – must match IRS documents
Legal Name of Company – must match Dun & Bradstreet records
Physical address – must also match Dun & Bradstreet
DUNS number – can get for free on their website
Bank routing number, account number, and account type for EFT
For steps on filling out the SAM registration on your own, read our SAM registration guide.
How often is
SAM registration renewal
required?
The SAM registration renewal must be completed yearly. The System for Award Management (SAM) was created to streamline the process of paying small businesses making payouts fast and easy. After a year, if you don't renew you will stop getting paid. Renewing your registration every year shows you are still an option. This process is the same as it was originally. However, owners must be careful.
Can I
renew
SAM registration
myself?
The process is the same as getting registered with SAM. However, you must match the information on your application with the information on file with SAM. Your renewal application will be rejected if it does not match. Anything new to your business must be reported to SAM before you complete your renewal. Addresses, phone numbers, NAICS codes, etc. if anything has changed you must update SAM registration first.
Read A Guide to the SAM Renewal Process for a complete step-by-step on how to renew SAM registration.
Select GCR makes this process super convenient and easy for our clients. All our marketing clients get the advantage of information constantly updated. Therefore, when it's time to renew, all your information will match. Select GCR will put your SAM renewal on autopilot. We will send you reminders to renew your registration and even renew on your behalf.
INTERESTED IN ATTAINING
Government Contracts and/or Grants?
One of our Government Procurement Advisers will be there every step of the way to assist you with strategic planning within the federal market and help identify what opportunities are available in your area.
How Select GCR Can Help with Your SAM Registration
Verify and validate the legal business name, physical business address, and DUNS number

Process the registration. Assign Core data, NAICS codes, FAR provisions & point of contact

Monitor the IRS & CAGE codes. Communicate with the DLA until processed.

Update registrations as needed through their term either 1 year or 5 years
Get your SAM registration for free! Simplify your first step when choosing to be a marketing client of Select GCR. Our marketing clients get a dedicated advisor who will help market their business. From SAM registration to certification, our advisors will set you up for financial success.
Select GCR's marketing clients benefit from being introduced to Primes and contracting agents. We develop your Capabilities Statement (government resume). Then, we emailed it to thousands of government contracting agents on your behalf. Also, you gain access to the contact information so you can follow up with an in-person introduction. Becoming a household name to these contacts will ensure you are awarded federal, state, county, or local government contracts.
Speak to Our Team of Contract
Consultants Today
Send us a message and one of our Government Contract Consultants will reach out to help answer your questions and get you started with your SAM or any Certification. It's that simple. Contact us now.